Travis is a personal finance blogger who writes at Enemy of Debt, where he shares his family's financial experiences, struggles and successes. As a father and husband, he provides a unique perspective on balancing debt, finances, and family.
Some people are full-time residential and/or commercial contractors, while others are independent contractors, operating independently and setting your own hours. If you're in the latter category, the government views you as a proud small business owner, which means that you need to know what to do legally when you file taxes each year. Otherwise, you could be facing a large, unexpected bill when tax season rolls around.
Tax Form 1099
If you do work for a company or individual and are paid more than $600 in a calendar year, that company is required to document that expense (i.e., your income) by sending you a completed 1099-MISC form.
An exception to this is if the payments were made electronically. A 1099-K must be issued if either of the following is true:
You were paid via credit card and the amount exceeded $600.
You were paid through a third-party processor (such as PayPal), and the amount exceeded $20,000 and there were over 200 transactions.
In these cases, the credit card company or third-party processor is responsible for issuing you a form 1099-K.
1099-MISC and/or 1099-K income should be reported in Schedule C of form 1040. There are unique lines for reporting each type of income. If one of your clients issues a 1099-MISC and a processor also issues a 1099-K, ignore the form 1099-MISC and report the income using the 1099-K form.
If you're on the other end of this exchange and have hired someone to work with you on a contract basis, here's a place to get you started with some basic info (before you speak to a tax professional, of course).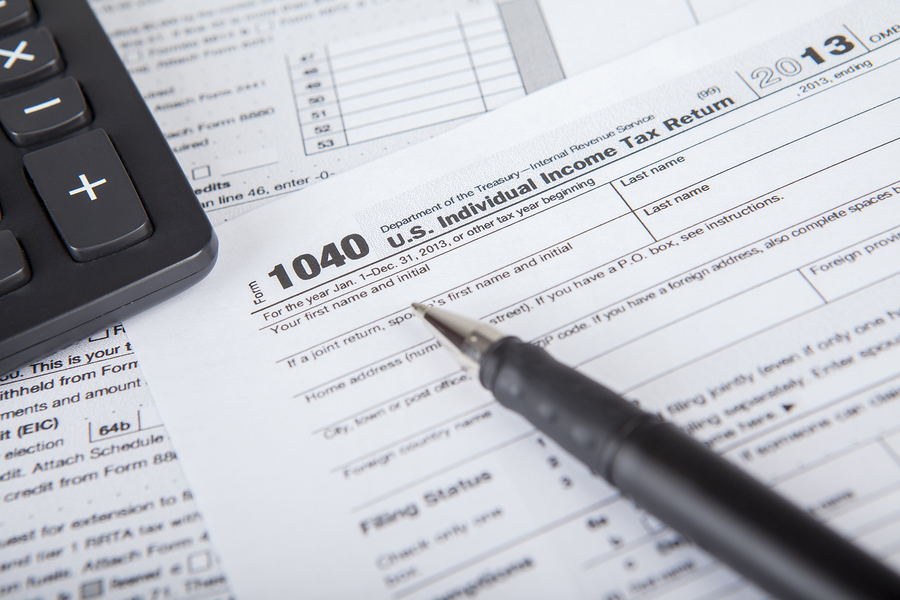 Self-Employment Tax
When it comes to wage-earning employees, their employers deduct taxes for Medicare and Social Security from their paychecks. What most people don't know is their employer also pays Medicare and Social Security taxes for each employee.
As an independent contractor, you must pay both the employer and the employee portions of these taxes. For the 2014 tax year, the self-employment tax rate was 15.3%, Social Security taking 12.4%, and Medicare the other 2.9%. Use Schedule SE on form 1040 to determine the amount of self-employment tax owed for a given tax year.
Paying Taxes Quarterly
Since you don't have taxes deducted regularly from a paycheck, it's best to pay an estimated quarterly tax. The Freelancers Union has some great guidelines to follow regarding paying self-employment taxes on a quarterly basis.
Being an independent contractor offers tremendous freedom and endless potential for professional growth. However, it also results in needing to deal with taxes differently. Being aware of these differences ahead of time will better prepare you for time, and will help you to keep your business running smoothly for years to come.
Want to further your education and bring your contracting business to the next level? Check out our courses!