Susan Payton is the President of Egg Marketing & Communications, a content marketing & social media firm. She's written three business books, and blogs about small business on sites including Forbes, AllBusiness, and The Marketing Eggspert Blog.
The great thing about video is there are so many applications for it. You can use it to bring customer testimonials to life. You can use it for tutorials and DIY tips. And you can also use video for marketing.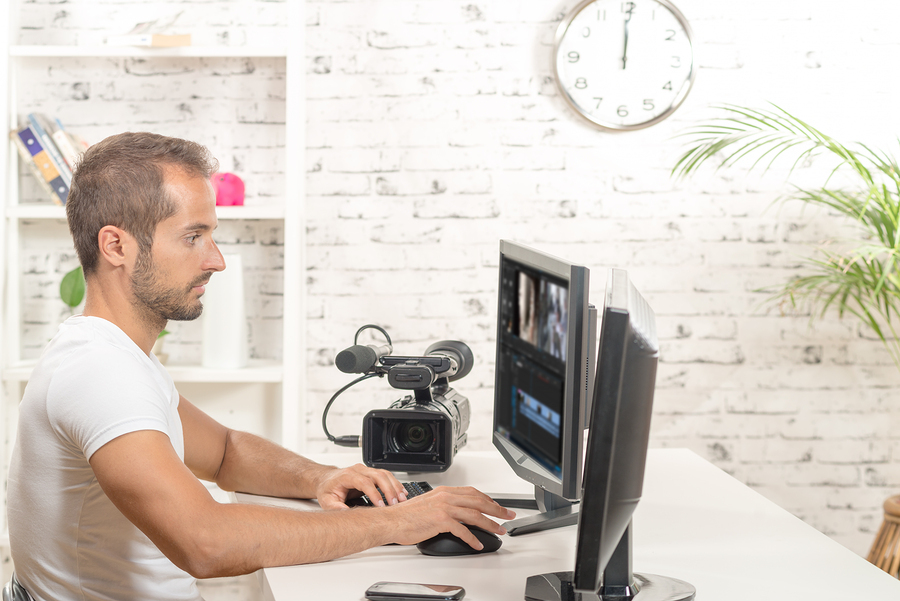 In fact, videos are a wonderful addition to whatever tools you already use to market your contracting business. Here's how you can turn up the dial on your marketing with videos.
1. Add Variety to What You're Already Doing
When you think of the term "content marketing," you probably think of blog posts or articles written on a given topic. While they're the most common, video is another content marketing tool that can vary how you deliver your company's content.
The fact that 100 million people watch videos online a day tells you that you have a fantastic opportunity to reach more people than you would with content alone.
Here are some fabulous examples of how some brands have pushed their videos to go viral:
2. Take Existing Content Further
I'm a big fan of "recycling" content and getting more out of what I've already written. You can be, too. Let's say you wrote a blog post that ended up being popular with readers. You could expand on it by doing several things:
Writing a longer blog post with more details
Creating an ebook to encourage email signups
Publish a video where you interview someone on the topic
By creating more types of content, you're creating different avenues for people to find you and your company, with video being one.
3. Spread Them on Social Media
Social media is a fantastic way to get more views and shares of your videos. Include a screenshot from the video to capture more eyeballs on Twitter and to stand out from the text-only shares in the news stream.
4. Give an Inside Look at Your Business
There are so many types of videos you can create for marketing purposes: interviews, talking head op-ed pieces, tours of your office, service highlights…the list is endless.
You can give your audience "exclusive access" to behind-the-scenes shots and DIY tips through video. Having that visibility into your brand will make your potential and current customers more vested in it – and more interested in your products.
Here's a great example of a brand giving its audience a behind-the-scenes look:
5. So Many Video Tools to Leverage!
With social media being what it is, it's no surprise that tools like Snapchat and Periscope are being snatched up by businesses looking to make a splash in a unique way. While YouTube remains the standby classic, there are other places to upload videos to expand your reach, like Vimeo.
If you're not using video yet, hopefully this article convinced you of the value it can add to your existing marketing strategy. The more tools and channels you use to connect with potential customers, the more business you will attract!
Another great way to enhance your business's offerings is to further your education. Browse available courses by state to see what would benefit your contracting business!