In the state of Wisconsin, a contractor is required to have two different types of official credentials before they can begin work. Any job owner in Wisconsin who wants to check on the credentials of a builder prior to hiring them can use the convenient online verification process established by the Wisconsin Builder's Association.
A company must hold a dwelling contractor credential if it is going to do business in Wisconsin. To get this credential, the company pays a fee and shows proof of the proper insurance. Once this credential is issued, it does not expire, but it can be revoked by the state under certain circumstances.
The individual supervising and performing the actual work must possess a valid dwelling contractor qualifier credential to be legally allowed on the job. This credential requires classwork to earn, and it also requires ongoing educational work to be done to renew the license every two years.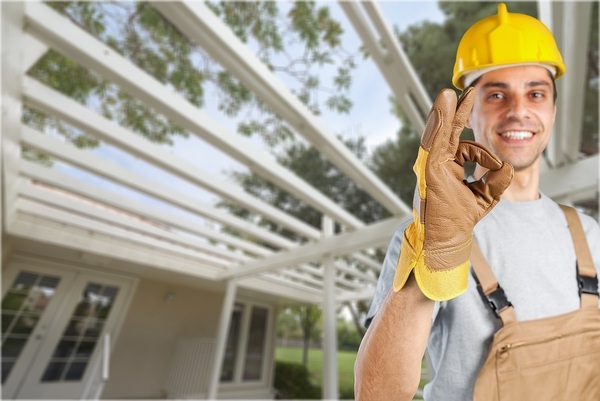 Wisconsin contractors have some stringent educational requirements for their licensing.
The Contractor Education Requirements Of Wisconsin
The state of Wisconsin requires at least 12-hours of classwork be done before a contractor can take the test for their initial dwelling contractor qualifier credential, or their renewal every two years. The classwork is often broken down depending on the type of credential the individual is pursuing.
Some of the various areas of study for a dwelling contractor qualifier credential include lead safe renovator, heating and ventilation, combustion air, chimneys, lead, wall bracing, gas testing and piping, asbestos abatement, and general project management.
Educational Resources For Wisconsin Contractors
The state of Wisconsin encourages classwork in areas such as online project management and construction contract analysis. The state has created a network of training facilities that offer various types of visual aids and other resources that contractors can use to get a better understanding of the material they are being asked to cover.
Wisconsin has also made all course materials available online for contractors to review and print out whenever they need to. Contractors can even request that information about the educational requirements and resources be faxed to them, if that proves to be a more convenient method of receiving the information.
Stay up to date with your Wisconsin contractor educational requirements with help from PDH Contractors.
Studying Online
Wisconsin has set up several certified online resources that contractors can use to review course material, and gain a better understanding as to what is on each test. Some of the courses associated with the dwelling contractor qualifier credential require real classwork, but all courses have summary information available online through certified training outlets.
Your best approach to getting the information you need to study for and pass your Wisconsin licensing or renewal tests is to start a course with the professionals at PDH Contractors. The PDH Contractors website is a valuable resource for contractors who are trying to learn more about the process for getting licensed in Wisconsin, or licensed contractors who are trying to earn their renewals. You can get all of the information you need to be able to take and pass your Wisconsin contractor's exams when you utilize the plentiful resources available at the PDH Contractors website.