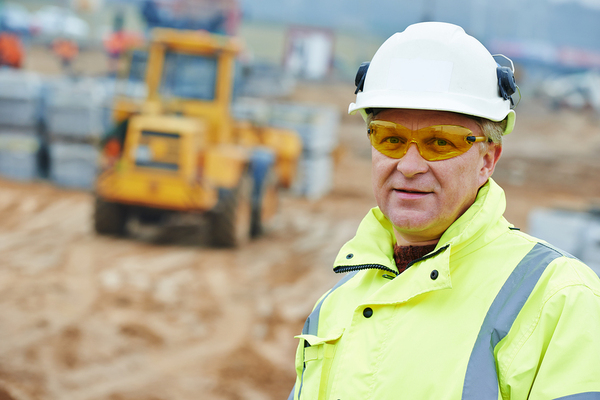 Erosion issues can cause damage to surrounding areas.
Good wind and soil erosion control on a construction site is important since the lack of it can adversely affect nearby water supplies, damage property and cause soil loss. Neglecting erosion control methods at a construction site not only affects the safety of workers on the worksite but can eat into profits when damage occurs that could have been prevented if appropriate measures had been taken. Learn some of the methods used to solve issues related to erosion and other important information that is learned through contractor school continuing education.
Amended Environmental Protection Agency Regulations
As contractors know, the EPA periodically updates requirements for construction site operators and owners with regard to environmental pollution regulations for construction sites of one acre or larger. This includes sediment and erosion control measures. Because guidelines are changed periodically, including changes made to the Construction and Development Effluent Guidelines and Standards in 2014 and again in 2015, it is important that contractors complete continuing education courses to keep up with regulations in the industry.
Dust Control Can Be Approached in Different Ways
Dust control is a necessary practice on a construction site since it can adversely affect employees and cause water and air pollution. Water applied by a water tanker is used most frequently because of its low cost and ease of use. Other methods may include tillage, which can reduce loss of soil by up to 80 percent. However, tillage is practical only in flat areas. Chlorides can do a good job, particularly on surfaces that are being paved, and dry polymers might be used in areas that do not receive road traffic. Polymers can be from 70 to 90 percent effective in controlling dust pollution.
Learn Methods to Control Runoff Water
Runoff water from construction sites can end up in nearby rivers and streams, causing pollution and sedimentation. While agriculture is responsible for some of the damage, runoff from construction sites is frequently 10 to 20 times higher than the amount caused by agricultural runoff. Runoff control can include land grading and preservation of existing vegetation. Best management practices include covering chemical storage to prevent contamination, site grading and cleanliness, equipment maintenance to avoid issues such as oil leaks, infiltration through trenching, constructed grassland or wetland and construction of a detention pond.
Gabions to Stabilize Banks
Gabions use riprap or rubble to provide bank stabilization and protection of water bodies such as streambeds, to protect against soil and water erosion or ice damage. Concrete rubble may provide a good source of protection and be available onsite.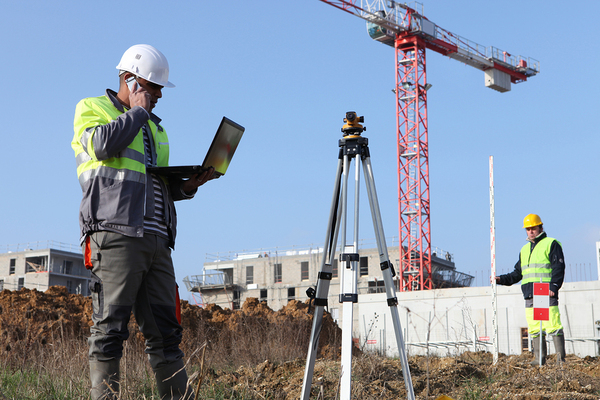 Using the appropriate dust control method depends on the area.
Decide What Type of Geotextile Rolls to Use on a Job
Geotextile rolls have the advantage of being easy to install and are low maintenance. These permeable fabrics can be used to improve water movement while slowing loss of soil. While some are constructed of natural fibers, others are based on different types of polymers that are longer lasting. The four types of polymer geotextile rolls used have different properties such as strength, weight and elasticity. When choosing geotextile rolls for a job such as placement between a pipe and soil, care must be taken to choose the type that will work best for that particular job. Taking contractor continuing education courses helps a contractor learn what materials work best to reduce erosion and keeps the contractor up on the latest improvements.
Use Brush Mattresses on Banks Along Streams
Brush mattresses are a bioengineering technique used along streambanks. By layering hardwood brush using wire and stakes in a grid with rocks anchoring it at the bottom, it provides mulch for plantings and helps prevent erosion on sloped surfaces until plantings take hold. Inexpensive and fast to install, this method can be a practical solution to prevent contamination of streams.
Learn EPA Regulation Changes at an Online Continuing Education Contractor School
Learning new ways to reduce the rate of soil erosion and provide wind protection are important to comply with EPA recommendations. Online continuing education for commercial and residential contractors lets licensees keep up with important changes as well as study whenever it is convenient and from any location that has an Internet connection.
PDH Contractors Academy offers both online courses in Florida, Massachusetts, Michigan, Minnesota, and Oregon that can fulfill your continuing education requirements without hassle and are preapproved by each state. Contractor school courses are user-friendly and can be accessed with your computer, tablet or smartphone and are attractively priced to save you money. Once courses are successfully completed, we give you a certificate of completion. Nothing could be easier. Browse courses by state for more information or to sign up.