If you're considering a career as a Massachusetts contractor, then you'll need to become properly licensed for your particular task. Like most states, Massachusetts requires every residential construction site to have a licensed supervisor and it requires that specialty contractors be licensed as well. But Massachusetts has its own unique set of rules that apply to the types of licenses residential contractors need and the requirements for those licenses. If you want to be a residential contractor in Massachusetts, then you need to become familiar with the rules of getting properly licensed.
The Types Of Supervisor Licenses
For new residential construction projects, Massachusetts has two types of contractor licenses. A restricted contractor's license allows a contractor to work on one and two-family dwellings and any associated property structures such as garages and sheds. An unrestricted license allows residential contractors to work on structures of any kind that include up to 35,000 cubic feet of living space.
It is important to note that neither of these licenses allow contractors to do restoration or remodeling work. If a contractor wants to do remodeling work in Massachusetts, then they must have either a restricted or unrestricted contractor's license and a home improvement contractor's license as well. The home improvement contractor's license does not require any special education or experience. The only requirement to get a home improvement contractor's license is to pay a fee based on the number of employees in your company.
The Term Of A License
As with most states in the country, a Massachusetts residential contractor's license is good for a two-year term. After two years, the contractor has a two year grace period for renewing their license. Renewing a Massachusetts contractor's license requires classroom hours and taking an exam based on the license you are trying to renew.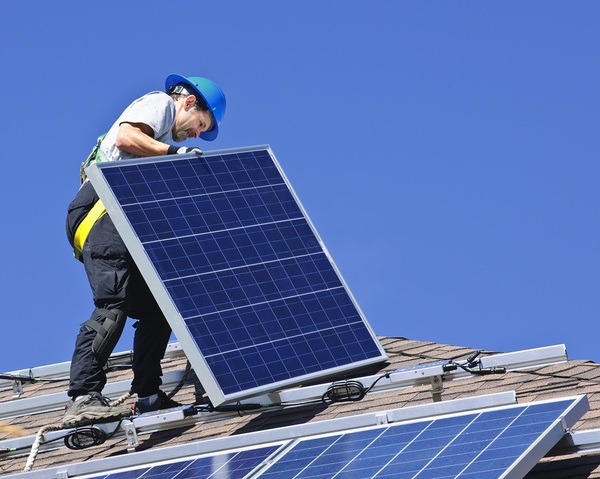 Initial Qualifications
Before you can take any of the Massachusetts residential contractor licensing tests, you must first meet the requirements for being a licensed contractor.  Along with six to 12 hours of classroom time with a set of classes approved by the state, you need three years of construction experience. The experience has to be full-time work experience, but it does not need to be three consecutive years. If you have three years of full-time experience in the past 10 years, then that covers your experience requirement. You can substitute years of your experience with educational components or other replacements. Those are:
Certification of completion of a three or four year high school level vocational training program associated with construction can replace one year of experience.
A four-year college degree in a field associated with construction can replace one year of experience.
A four-year degree in engineering, architecture, design, science, or technology can replace two years of experience.
Any experience gained through work done while in the military is considered full-time experience.
The construction industry in Massachusetts is booming, and residential construction is becoming a big employer throughout the state. If you want to take advantage of the work available in Massachusetts, then start a course with PDH Contractors and get your classroom hours in right away. PDH Contractors also has the updated information on the construction industry you need to stay ahead of the competition and grow your business.