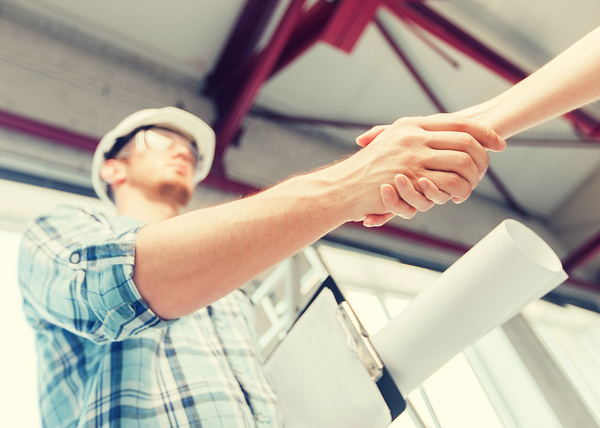 Many major companies are welcoming LGBT workers.
Keeping up with changes in federal and state laws with regard to the construction industry is an important part of being a contractor. While the 1964 Civil Rights Act prohibits employment discrimination that is based on race, sex, color or ethnicity and age discrimination, laws have not been in place that adequately protect members of the LGBT community from employment discrimination. Taking continuing education courses at contractor school to keep up with changes in federal and state laws is a necessary part of being a contractor, and knowing how to complete requirements in a timely but convenient fashion can help.
Bill to Provide Protection to LGBT Individuals
An amendment designed to protect LGBT individuals from discrimination by federal contractors was recently passed in the U.S. House of Representatives with the assistance of some House Republicans. The measure, which was defeated earlier by House Republicans when the voice vote on the amendment was allowed to run after its time had expired, was reintroduced by a New York congressman by attaching the provision to a funding bill for the Department of Energy. The amendment basically says that contractors receiving federal funds cannot fire an employee solely based on that person's sexual identity. Over the past few years, the country has seen large changes in the rights of LGBT individuals, and the new law will be important to both contractors and construction workers.
The Shortage of Construction Workers
The Associated General Contractors of America reports that up to 80 percent of those in the construction business have problems finding skilled labor. This can result in delayed completion of projects and higher costs, as well as dissatisfied clients. The Bureau of Labor Statistics reported the current vacancy rate in construction workers as 143,000 when you look at the nationwide figures. Another survey reported a 69 percent delay in the completion of projects due to shortages of qualified workers and the inability to accept other jobs due to the shortage.
A Change in Environment
According to Bloomberg, the work climate is changing. Some company owners may feel pressured to accept LGBT workers while others such as Hormel have voluntarily jumped onboard, recognizing the need for diversity and younger employees in a business environment. Trained, experienced construction and other industry workers who happen to be LGBT want to feel welcome at their jobs, so inclusion is an important factor when they take a job. Many industries are already coming on board because companies getting high grades on the Corporate Equality Index are increasing in number. This ranking is used to grade all types of businesses from construction and engineering to airlines and child care. Of the Fortune 500 companies, 165 received a rating of 100. Out of that number, 93 percent of the companies included policies directed toward sexual orientation nondiscrimination and 75 percent had nondiscrimination policies for gender identity.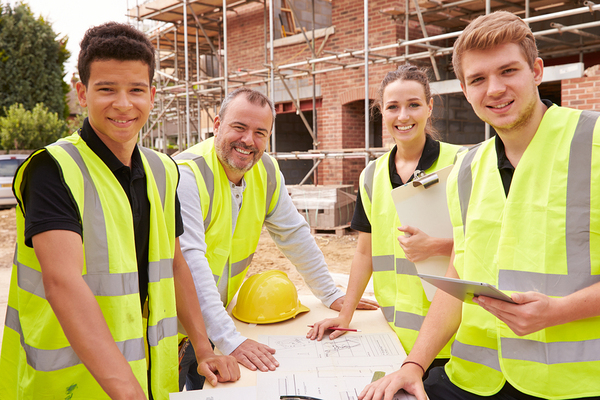 Skilled construction workers are getting more difficult to find.
Openness in the Workplace
The Human Rights Campaign Foundation, an educational section of the largest civil rights organization for LGBT individuals, recently conducted a study of openness in the workplace. The study found that 53 percent of LGBT individuals did not disclose their sexual orientation to coworkers. Some went to extremes to hide that information. One out of every 10 workers reported leaving a job where they felt uncomfortable, but 26 percent stayed on at a job because they felt accepted.
Keeping Up With Changes at Contractor School
Continuing education as a contractor is necessary to renew a license, and this is a good idea since it requires a licensee to learn about the newest changes in laws and regulations. In addition, education classes give contractors the opportunity to increase their skills and become even better at their jobs. A practical and convenient way to study for relicensing is through correspondence or online education.
PDH Contractor Academy offers online and correspondence courses for multiple states that are preapproved and can let you complete your continuing education requirements as a contractor in the simplest way possible. Combined with good support, we offer you the option to choose individual courses or bundle your contractor school courses for more savings. Many contractors find this method of complying with requirements for relicensing a convenient and relaxing way to study. Once each course is successfully completed, we provide a certificate of completion and, in states where it is allowed, send a copy to the licensing board. Feel free to browse courses by state, or call us for more information.