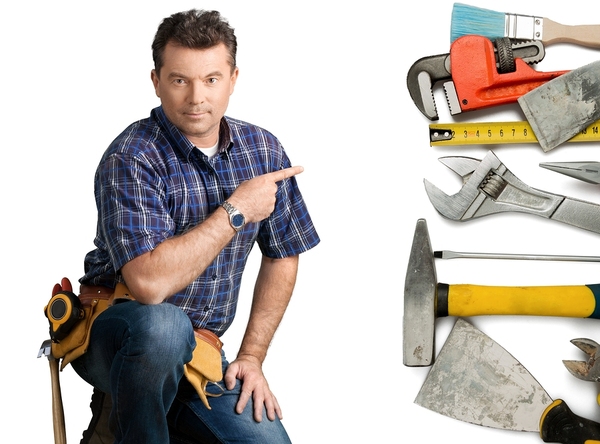 Skilled construction workers have been at a premium for a long time in the construction industry. Following hurricanes Harvey that wreaked devastation in the Houston, Texas, area and Hurricane Irma that struck the Florida coast, reconstruction and housing starts may face a long delay as building contractors scramble to find workers to do the job.
While it may be more difficult these days for a contractor to find qualified workers, fulfilling the education requirements for relicensing has gotten easier. Studying through an online and correspondence contractors license school that has been preapproved by the state's licensing board can make relicensure faster and more convenient.
Hurricanes Left Major Damage Behind
Over 30,000 homes were severely damaged or lost due to Hurricane Harvey and almost 25 percent of houses in the Florida Keys destroyed with an untold number of buildings damaged by Hurricane Irma. This requires many skilled construction workers from carpenters, roofers and pipefitters to plumbers and electricians to do the work.
Where Did the Workers Go?
Part of the problem has to do with the unemployment rate. Following Hurricane Katrina, unemployment was higher, so people were looking to get into the workforce. In addition, the percentage of workers from the days of Katrina was 73.3 percent and is now down to 69.9 percent, according to The Washington Post. Part of the problem in finding workers is due to the fact that some workers are unable to pass drug tests. Others are immigrants who are hindered by restrictions or were in the country illegally and have returned to their own countries or have been deported. With 6.2 million job openings available in the month of June, the hiring rate stayed about the same at 3.2 percent. A large part of the problem in the construction industry has been finding qualified people for the jobs.
2017 Labor Shortages
The National Association of Home Builders released a report on labor shortages in the construction industry in August 2017. Carpenters represented the highest percentage of those needed and included framing crews and rough and finish-work carpenters. Bricklayers, masons, concrete workers, drywall installers, and roofers were also in short supply followed by plumbers. Fewer shortages were shown in the number of weatherization workers, excavators, landscapers and HVAC workers.
Improving the Worker Shortage
Expanding the way workers are recruited may help fill the shortage gap. While posting ads and tapping into known sources for workers can be a good start, there are companies that help employers find the workers they need. Taking a look at salaries may help also. Are your competitors paying more or offering perks such as cross training? Then it may be time that you become more competitive to be able to fill those hiring gaps.
Offer a Mentorship Program
Finding interested young people who want to pursue a career in the construction industry but need to hone skills can be aided by offering a mentorship program. Sponsorship of classes to obtain necessary skills or partnering an employee with a skilled laborer can not only benefit the worker but employer also, particularly if the salary is increased as knowledge is acquired.
Finding a Contractors License School That Works for You
PDH Contractor Academy helps building contractors complete their requirements for continuing education faster and easier through a great selection of online and correspondence courses that have been preapproved. We offer courses in a variety of states at attractive prices. Bundled courses can save even more. Once a contractor completes the course successfully, PDH supplies the appropriate licensing board with notification of the successful completion in the states where it is allowed. In addition, the contractor is given a copy of the completion certificate for their records. Browse courses by state and learn more about completing continuing education requirements at your leisure.