Kim Parr is a financial blogger. You can read more of her work at Eyes on the Dollar.
Renewable energy is big business around the globe. Last year, the United States alone added as much solar energy every three weeks as it did in all of 2008. It's expected that 20 percent of the nation's energy in 2030 will be from wind. When you add geothermal, biomass, and hydroelectric energy to the mix, renewable energy and its effects on the construction industry seem primed for continued growth.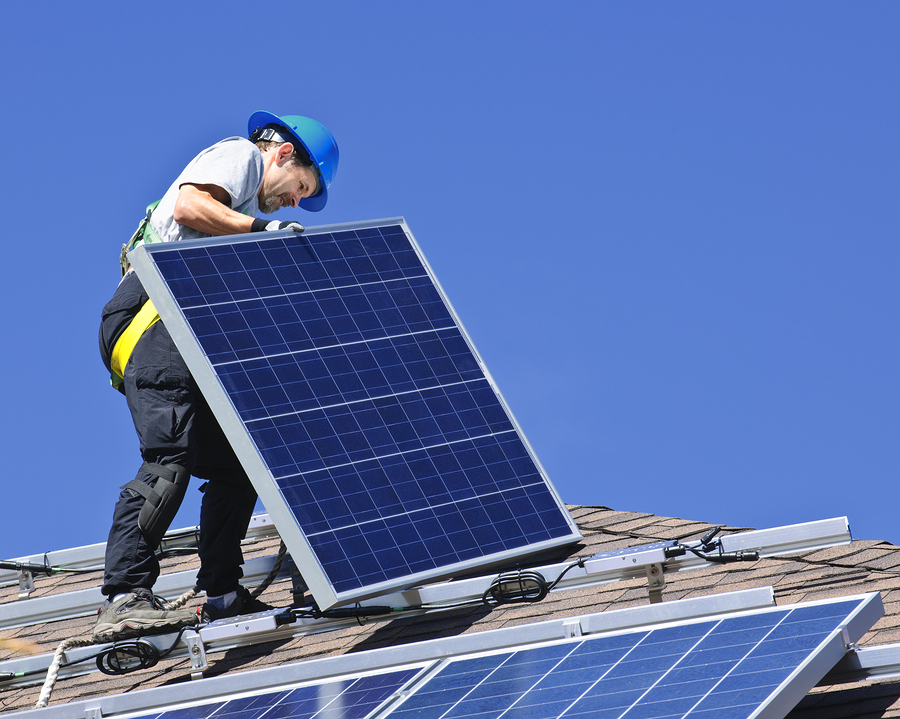 Renewable Energy Growth
Renewable energy is on the rise for several reasons. Citizens as a whole see the value of reducing our dependence on fossil fuels. Renewable sources of power create an ongoing supply of energy that is not subject to the various price swings that often happen with non-renewable fuels. With concerns over global warming and pollution, which are often associated with coal and petroleum, going green makes more sense over the long term, both financially and environmentally.
With the White House proposing plans to further increase renewable fuels and offering tax credits for green building and remodeling, it's a good time to be in the construction industry.
LEED Certification in Construction
LEED (Leadership in Energy and Environmental Design) certification of a commercial building means lower operating costs and better indoor environmental conditions for employees. LEED certified buildings can command up to 20 percent more in lease rates, and top job candidates are seeking firms with environmentally friendly buildings. With client and market demand driving the desire for green buildings, new projects are increasing at a rapid rate.
According to the US Green Building Council, 63 percent of global construction firms have had new green commercial projects planned and half have had green renovation and remodeling jobs in the works, per data gathered between 2013 and 2015. As for residential properties, 84 percent of new single-family homes are expected to have at least 15 percent of their projects based on green or renewable sources by the year 2018.
Green Building Techniques and Job Creation
Green building techniques are grouped into five major categories: the location of the building, indoor air quality, water conservation, energy efficiency, and onsite construction practices. The building is scored and then rated on a LEED scale of silver, gold, or platinum.
Because of the increasing demand for green construction, job creation and growth is expected to remain strong in the foreseeable future with a variety of positions depending on education and skill level. Architects and engineers need to have at least a bachelor's degree, but many construction and trade jobs can be had through certification programs and on-the-job training.
Green Is No Longer a Niche Market
According to a study by McGraw-Hill Construction, there has been a recent change in philosophy, shifting the process of green building into a money-making opportunity rather than a niche market. This validates the theory that the business community has embraced renewable building as a good economic move as well as the right thing to do for society.
For workers and professionals who have experience in environmentally friendly construction, design or management, job opportunities are expected to remain plentiful as the country becomes more reliant on renewable energy.