Diane Helbig is an internationally recognized business and leadership development coach and president of Seize This Day Coaching, author of Lemonade Stand Selling and Expert Insights, and the host of Accelerate Your Business Growth radio show.
With the advent of social media, marketing has forever changed. Contracting businesses now have the opportunity to showcase their expertise through content marketing. There are some best practices, or laws, that should be followed to ensure the best results. Here are just a few of them:
1. Don't sell
No one likes to be sold. And the Internet abhors selling. There was a time, a long time ago, when business owners were expected to sell – sell the service, sell the benefits. Convincing people to sign on the dotted line was the order of the day. Those days are long gone! Companies that solely focus on selling their services project an image of only being interested in making a buck and themselves, not their customers. That sends the wrong message.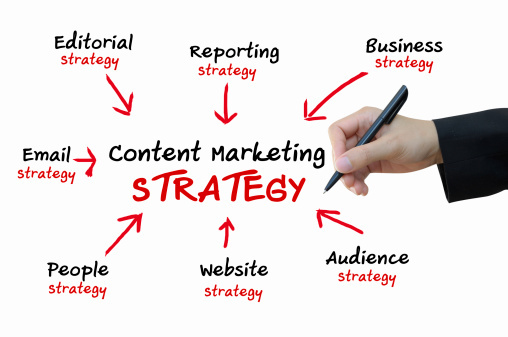 2. Educate
What people really want is information that will help them improve their lives. They turn to the Internet to find that information. Contracting and construction companies of all sizes have the opportunity to share what they know, in order to provide valuable information to their target audience. Consumers will follow a company providing information they need and want. Any company that can cut through the noise that exists online and give consumers what they need, when they need it, is a company that will grow its client base.
3. Diversify
Different people absorb information in different ways. Content marketing allows contractors to use various media to share their expertise. By utilizing a range of avenues, from article writing to video channels to podcasts, companies can be sure their content is getting out in a variety of ways. Customers and potential customers can discover that content via the method or in the place that makes sense to and is most convenient for them.
4. Get to the point
The more you talk, the less people listen. This is also true with content marketing. The advent of social media has impacted the attention spans of most people. Shorter attention spans require contracting businesses to get to the point with their content marketing. Most companies have between three and five topics about which they can share their expertise. The key is to stay on point and not wander into other areas. This not only provides the reader/listener with clear, succinct information, but it gives the contractor more content to share at a later time.
5. Be consistent
Once a company decides to participate in content marketing, they have to commit to do it on a consistent basis. This is because the more content they submit online, the more they build a following. The best way to ensure consistency is to create a content marketing strategy and put it on a calendar.
Decide what topics should be addressed
Determine where that content should be shared
Create a schedule for creating and submitting that content
Set the plan in motion
Content marketing is a great opportunity for companies to position themselves as experts in the industry. And that is what consumers are looking for in today's market. Content marketing really is about content, not sales. Contractors that educate without selling, stick to the point, use various methods of delivery, and consistently post are the ones that build a following. That following leads to customers.
Want to build credibility and get more customers? Think about continuing education; browse courses by state that can help you amp up your offerings.