Drones are unmanned aircraft that are often very small, but extremely maneuverable. For years, they've been relegated to the status of novelty items, but there was always an eye on their practical uses in the construction world. One of the issues with using drones on construction sites is the slow pace at which the Federal Aviation Administration (FAA) has been issuing laws that construction companies can follow when it comes to operating drones. In August 2016, the FAA finally loosened its regulations on commercial uses for drones and opened the door for construction companies to adopt this new technology.
The New Drone Laws
The FAA will allow drones under 55 pounds to be used for commercial purposes. The two biggest conditions would be that the drones could only be used at night, and they would have to fly at 400 feet or lower. While the FAA is not making it mandatory to have a spotter working with the drone pilot, it is forcing drone pilots to keep their drones within their line of sight.
The FAA is also considering allowing drone pilots to operate vehicles out of their line of sight, and the administration is also considering setting up special rules for smaller drones that weight 4.4 pounds or less. The FAA is expected to allow companies to start experimenting with the new laws, and it is asking for the public's input on how the laws could be improved.
Drones On The Worksite
Austin Commercial is a contractor working on a 32-story construction project in Houston, Texas, and the company put its drone technology on display for all to see. The software on the Austin Commercial drone was created by Autodesk, which is the same developer that makes AutoCAD. The software can see items as small as bricks and stones, and it can immediately render 3D virtual models of whatever it sees.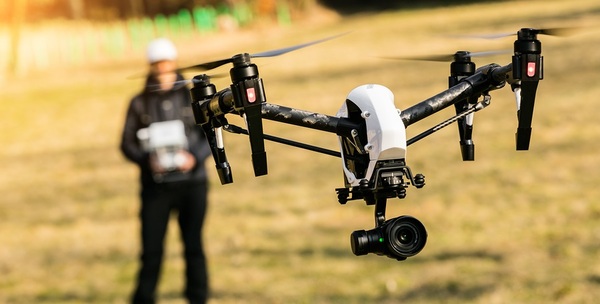 Why Contractors Need Drones
Drones would make an immediate positive impact on the construction industry in terms of safety monitoring, quality control, and progress monitoring. A drone would be able to monitor workers to make sure that all company safety rules were being followed, and it can also capture moments on video when safety rules were being violated. Drones would be able to quickly render 3D images of the progress of a project and eliminate the need for expensive helicopter rentals, and eliminate the need to put monitoring personnel at risk.
Drones would be able to monitor supplies and let project managers know when more supplies needed to be ordered. Drones could monitor site deliveries and take on other security tasks that are currently not being done. With drones on the worksite, workers would be safer and construction companies could reduce spending considerably.
If you are interested in finding out about the latest information and methods in the construction industry, then you need to start a course with PDH Contractors. With its comprehensive construction library, PDH Contractors can be your resource for up-to-date information on everything you need to run your business.