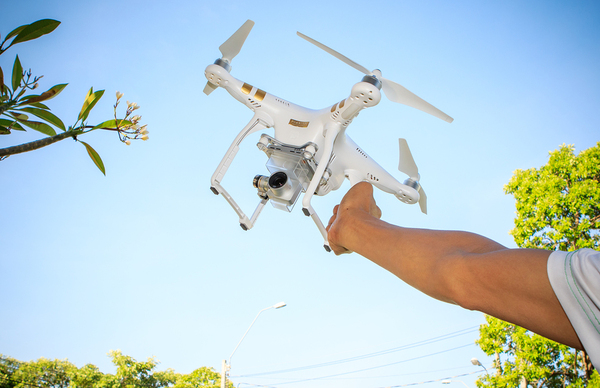 Clients always want to save money, and one way to do this is to look for a contractor who is incorporating new technologies into their business to work more efficiently and cut back on expenses. Using a drone to perform some of the work is one way to accomplish that. Finding a way to handle the continuing educational courses for relicensing as a contractor can be helpful too. One easy, cost-effective way is through an online contractor school that is preapproved for your state.
Promote the Business
Like the old idiom says, a picture is worth a thousand words. Using a drone to take videos and photos to present a complete picture of the area to be developed can help clients decide if they want to build a home or business there. Such items as 3D renderings and scale models, along with drone photography and videos, give potential clients a clear visualization of how the construction will look when it's completed. This way of promoting a business not only helps potential clients but can increase a contractor's work by picking up new projects.
Show Clients How the Work Is Progressing the Easy Way
Clients of a project are naturally interested in how the building project is progressing. However, it can become a problem when they show up at the project site. These interruptions can interfere with getting the work done if the visits become too frequent. By using a drone to regularly film or photograph the progress and sending it to the client on a consistent basis, the client is less likely to make constant visits.
Keep Long-Distance Clients Happy
Some clients live too far away to see how the work is progressing and may feel uncomfortable not knowing what is going on, so they call frequently. This puts a contractor in the same position as a client who makes frequent visits to the project site. Drone footage of progress can put the client's mind at ease that the construction is going smoothly and within the projected time frame.
Handle Multiple Sites With Ease
Contractors are busy people, and some are running multiple projects at the same time. Drones can be used at multiple locations on a regular schedule to ensure that the projects are being handled in a timely manner, especially since the contractor can't be personally monitoring everything at once. By getting videos or photos on a regular basis, the contractor does not have to rely on reports from the foreman on the project. He or she will get an accurate picture of progress and can make adjustments in work areas when necessary and share progress photos with clients.
Money a Contractor Saves on a Project Extends to Clients
Contractors know that inspections can require extensive planning, insurance, permits and crew members to do the work. When the building is large, it has to be covered one area at a time. This not only costs money, but it can be dangerous work. If an accident occurs, the contractor may face a workers' comp claim and end up short one employee. By using a drone, one person can do the work in minutes. This not only saves the contractor all the added expense, but the contractor can pass on some of those savings to the client.
Save Money While Getting Relicensed
Finding ways to conduct business more efficiently, save time and money and keep clients happy leads to success. PDH Contractor Academy can help a contractor complete educational requirements for relicensing conveniently while saving money at the same time through our contractor school. We offer courses for Florida, Massachusetts, Minnesota, and Oregon that are pre-approved by the appropriate licensing board, and complete the hourly requirements for each state. When the courses are completed, we notify the licensing board and give the contractor a copy of the completion certificate. All courses are offered either online or as correspondence courses. PDH also offers handy support for any questions. Browse courses by state to learn more.