Drone technology is evolving fast and giving construction companies plenty of new ways to more efficiently plan projects. The high overhead view of a construction site can be beneficial in many ways, but it was impractical to get consistent images that could be properly used in the planning process. Thanks to drones, construction companies can now plan better and get more out of every project.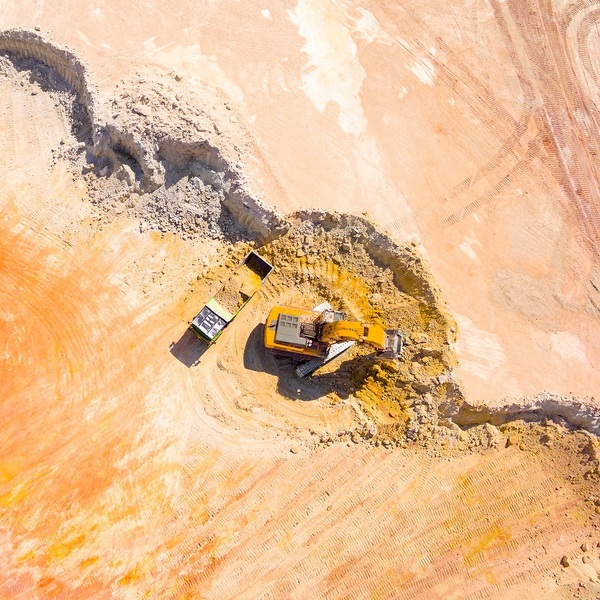 Use Drones to Map Out Utility Relocation Needs
It can take hours to survey a site properly and determine where utilities are located. In some instances, projects can be delayed for days because some utilities (such as buried cables) are left behind and become damaged. With drones, you can scout for utilities in a fraction of the time and find every utility location on your site.
Not only can drones improve the accuracy of this process, but they also cut back significantly on how much time it takes to identify utilities. When a company spends less time relocating utilities, it saves a lot of money on hiring the technicians necessary to get this job done.
Create More Accurate Land Surveys
One of the great things about a drone is that it never gets tired (until the batteries wear down) and it never misses a detail. Land surveys done before construction work begins are critical to making sure a project is a success. When you use drones to do surveying, you can get a comprehensive survey done that is rendered in 3D. You can even use the latest technology to create 3D printouts of the land survey to make your planning more precise.
Show Clients the Challenges You're Facing
It is unusual for construction companies to plan on submitting change orders during the planning process of a project, but it can happen if the potential problem can be clearly seen in a 3D image. Construction companies can use 3D printouts of land surveys done by drones to show project owners where potential problems could occur that were not seen during the bidding process. When a construction company presents hard evidence to a project owner regarding potential issues, it is easier to get the owner to understand why a change order is needed when problems arise.
Show Clients the Point of View
One use for drones in the planning process of a construction project is to show project owners exactly what kind of view they will get when their project is completed. To enhance the value of their finished structure, many owners will buy property that is purported to have a great view of the surrounding area. With a drone, the construction company can show the project owner exactly what kind of view they will have and allow the owner to make any changes needed to improve that vantage point. This can be a very valuable service to offer project owners, especially for high profile residential projects.
If you want to learn more about how drones can improve your planning process, then you can start a course with PDH Contractors today. The library of information offered by PDH Contractors is constantly being updated, and you can also find all of the information you need to renew your contractor's license for your particular state.